Femomatik
Quality in manufacturing and assembly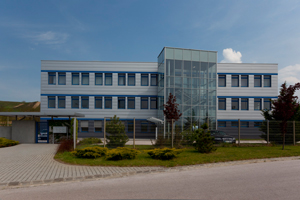 In Piliscsév near Budapest, Hungary, FEMOMATIK offers modern facilities for metal cutting and machining, plastic injection moulding, assembly and tool manufacturing which are necessary for efficient series production. The processes and the certified quality management system, with on-going detailed inspections conform exactly to those of our parent company TECHNOMATIK in Dietramszell-Lochen, Germany.



FEMOMATIK has extensive manufacturing and assembly expertise and is capable of handling comprehensive projects entirely independently. With our modern injection moulding systems, we are producing technically complex plastic parts for many industrial applications.

Being a service provider for assembly, manufacturing, and parts cleaning, we fully commit ourselves to customer service. We focus on your wishes and guarantee the highest quality – rapidly and efficiently. For parts cleaning, we provide an eco-friendly state-of-the-art facility and ensure high-quality cleaning also as a service. A comprehensive logistics centre rounds off FEMOMATIK's exceptional level of capability.
At our site, with a total area of 20,000 square meters, 3,500 square meters are currently in use for production, logistics and administration – we have, at any time, plenty of space to expand our capacities. Approval for an extension of the production area by 2,000 square meters has already been granted, and another expansion stage is possible in the medium-term.
History of FEMOMATIK
01/2005 Purchase of site
02/2005 Start of planning process
04/2005 Building permit granted
06/2005 Start of construction
03/2006 Completion
04/2006 Start of production
01/2007 Certification according to DIN EN ISO 9001, VDA 6.1 and ISO 14001
04/2008 Two years of full production of products and components
05/2009 FEMOMATIK acquires direct responsibility for material planning and incoming goods inspections
01/2010 Effects of the economic crisis of 2009 have been largely overcome
10/2010 First re-certification audit according to ISO 9001:2008, ISO 14001:2004, and VDA 6.1